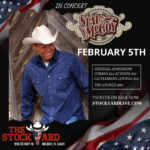 Neal McCoy in concert at the Stockyard February 5th.
Tune into 103.9 "The Boot" to find out how to win tickets to this great show!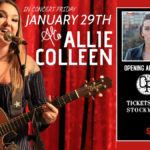 FREE LUNCH FRIDAY!!!
103.9 The Boot wants to treat your office to a free lunch and Randy Price will even deliver it in the 103.9 Boot Buggy! Its Free Lunch FRIDAY and its easy to
...
Read More