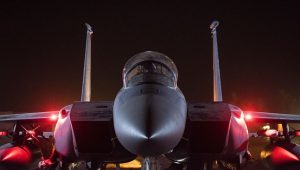 MacDill AFB once again rolls out the red carpet for our friends and neighbors through a showcase of extreme aviation capabilities. As the two time "Best Military Air Show" winner, our AirFest planning team has set the bar higher this year in planning the best Tampa Bay AirFest ever.
The headlining U.S. Navy Blue Angels are joined this year by the F-22 Demo team and the A-10 Demo Team (flying airshows for the first time in 7 years). Come ready to feel the thunder Tampa Bay while touring an amazing array for aviation assets from all of our amazing military services.
Join us May 12-13, 2018 for this FREE event (including FREE parking).
Check out this link for important information.  http://www.macdill.af.mil/AirFest-2018/